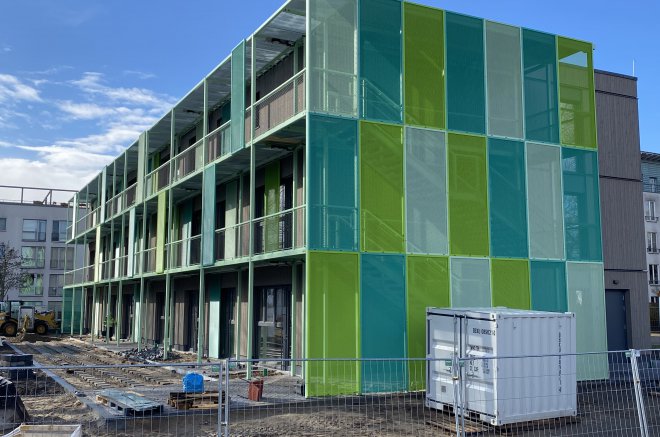 First MOKIB (Modular Kita-Bau for Berlin) handed over to the user
In Berlin, the first Modular Kita-Bau type M120 was handed over to the operator at the location zu den Fichtewiesen 14.

The supporting structure, including the finishing of the three-story building, is made of wood or wood-based materials, taking into account aspects of building physics and fire protection, with the focus on standardization and industrial series production.
Simple TGA with high comfort: Room ventilation was a particular concern for the planners in order to maintain high air quality in the interior for high comfort.
Modern underfloor heating and LED lighting complement the TGA concept.
Video: Berlin builds itself: Handover of a modular Kitabuilding
further information
Client
: Berlin Senate Department
Project management building construction
: SPI, Berlin
General planner
: karlundp, Munich
Planning of technical building equipment and structural design
: Bergmeister