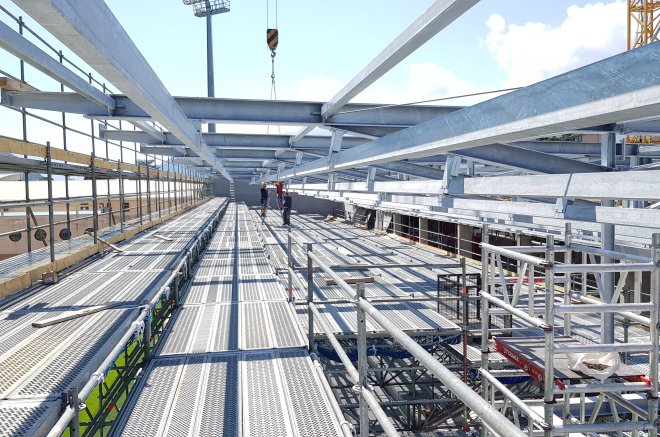 Drususstadion: Assembly of the grandstand roof
The assembly of the steel structure of the grandstand roof of the Drususstadion in Bolzano has started and is progressing quickly.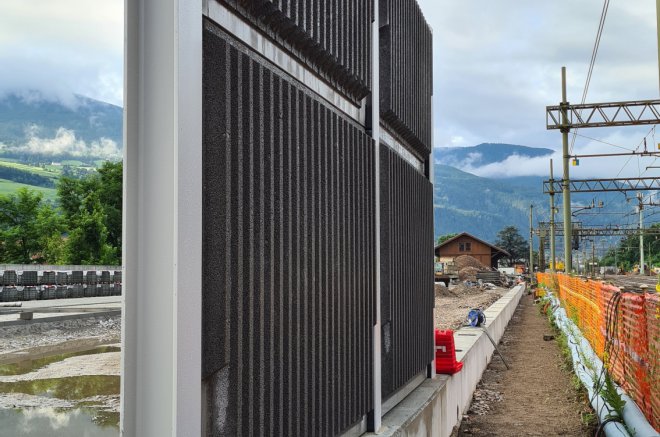 New noise barriers in the Bressanone mobility centre
Press release of the Province of Bolzano

Construction management: Bergmeister srl., Dott. Ing. Hansjörg Jocher
Construction assistance: Bergmeister srl., Dott. Ing. Fabio Filippi
Safety coordination: Bergmeister srl., Marco Battisti

19th of July 2021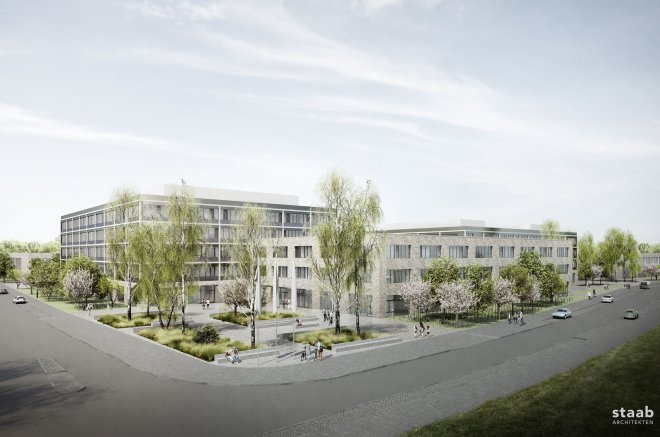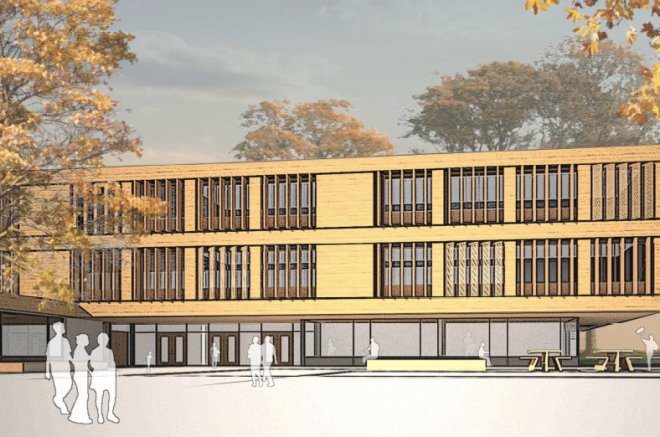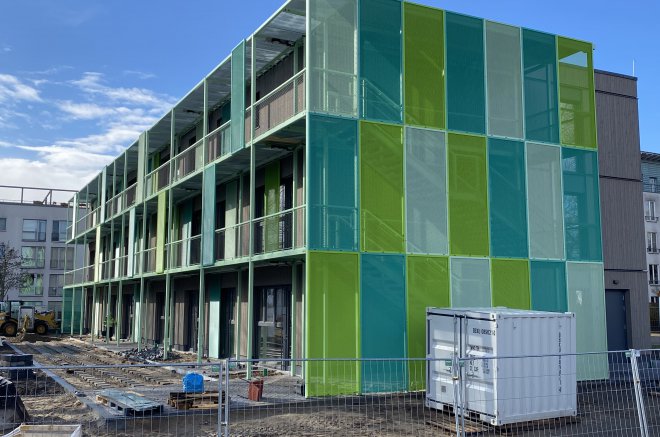 First MOKIB (Modular Kita-Bau for Berlin) handed over to the user
In Berlin, the first Modular Kita-Bau type M120 was handed over to the operator at the location zu den Fichtewiesen 14.

The supporting structure, including the finishing of the three-story building, is made of wood or wood-based materials, taking into account aspects of building physics and fire protection, with the focus on standardization and industrial series production.
Simple TGA with high comfort: Room ventilation was a particular concern for the planners in order to maintain high air quality in the interior for high comfort.
Modern underfloor heating and LED lighting complement the TGA concept.
Video: Berlin builds itself: Handover of a modular Kitabuilding
further information
Client
: Berlin Senate Department
Project management building construction
: SPI, Berlin
General planner
: karlundp, Munich
Planning of technical building equipment and structural design
: Bergmeister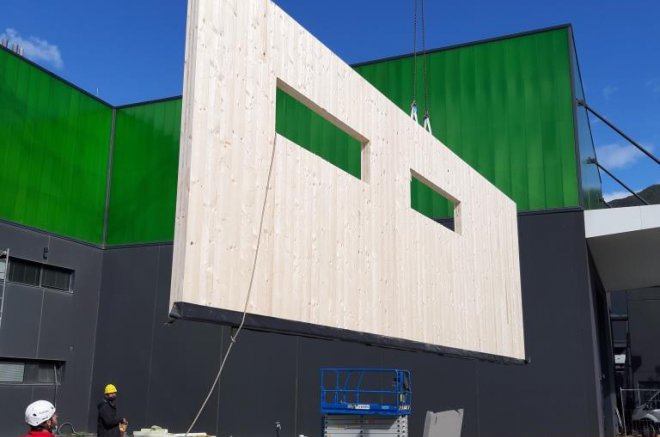 Start of assembly of EKOS Vahrn administration building
Assembly of the first wooden element on 18.05.2021
Finally, the weather conditions allowed us to start the assembly of the exposed wooden walls. The 5 storeys are to be erected in a 5-day rhythm.

20th of May 2021